Mission
To secure donations to support the Jessie Trice Community Health System's Health Care initiatives.
Foundation Objectives
1. To serve as a primary source for fund-raising, promotion of health and the prevention of disease that in the opinion of the Board of Directors may be justified by the facilities, personnel, funds and other requirements that are, or can be, made available by Jessie Trice Community Health System.
2. To participate, so far as circumstances may warrant, in any activity designed and carried on to promote the general health of the community.
3. To oversee finances and control of expenditures of the Foundations.
4. To identify potential community and national resources to fund Foundation healthcare and social services initiatives.
5. To increase awareness and encourage community involvement in important health care issues that impacts the community.
6. To partner with community and corporate entities for the purpose of developing special programs and services to best serve the community and the goals of JTCHS.
7. To provide financial stability to the Jessie Trice Community Health System, Inc., in light of diminishing government support and insure its future in providing quality health care to the residents of Liberty City, Hialeah and Little Haiti.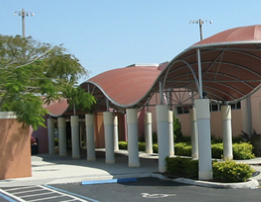 Contact Us for an Event
The Jessie Trice Community Health System provides space for social events and/ or meetings.
If you are interested in using our facility for an event or meeting area, please contact us to schedule.
5607 NW 27th Ave Suite 1
Miami, Florida 33142
305-805-1700
Office Hours
M-F 8:00 AM – 6:00 PM
About Us